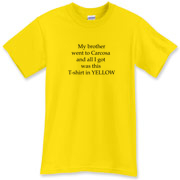 Starting today (Tuesday, December 21) through
Monday, December 27
we're running a sale for 25% off a subtotal of $25 or more!
Coupon Code:
2010LOVE
Up to 25% off a subtotal of $25 or more!
Have a look!
Disclaimer: Must have a subtotal of $25+ and enter coupon code 2010Love before completing checkout. The entire subtotal may not be eligible for the discount due to varying partner commissions. The maximum qualifying discount will AUTOMATICALLY be calculated by the website. Email us if you have questions. Discount does not include shipping, taxes, or additional charges. Offer valid from 12/21/2010 until 12/27/2010 11:59 PM MST. May not be combined or substituted with any other promotion.